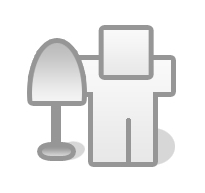 This morning Digg's Kevin Rose made a pre-announcement on the sites blog about the company making a 3 year deal with Microsoft to start exclusively providing ads on the Digg website, which was Google's job up until now. "This move gives us an advertising partner with a larger organization and a more scalable technology platform to keep pace with Digg's growth," said Rose in the blog entry.
The Digg website sees around 17 million unique visitors a month which equates to a whole lot of page views and a whole lot of revenue and publicity for Microsoft's ad-service product. Rose went on to express the importance and plans that Digg has to further focus on feature development and improve the user experience. He also mentioned that they will continue to work with their long-time partner Federated Media on some aspects of advertising on the site.
After Facebook made a similar deal last summer, Digg marks the second high-profile Web 2.0 site to have Microsoft serve ads on the site, which reportedly will continue to be the small, contextually type of advertising currently seen with the Google ads. The changing of the guard for pushing the ads to Digg should take place in the coming weeks and will no doubt help increase Microsoft's momentum in signing more deals with similar websites.
Source: CNET