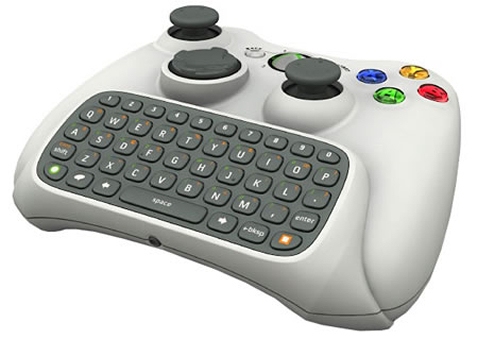 We've been waiting for this QWERTY controller attachment for the Xbox 360 since we first heard about it last April and now we've finally got a price, release date and a name to go along with it.
The device has been dubbed the "Chatpad" and will come bundled with an Xbox 360 headset as part of the "Messenger Kit" from Microsoft. This kit runs $29.99 which really isn't out of line from what we were expecting for the keyboard alone. The headset just turned out to be kind of a bonus whether you really wanted one or not. Keep in mind though that this kit is for the keyboard attachment and headset only; no controller comes with it.
Expect to see the Messenger Kit from Microsoft start shipping September 4th.