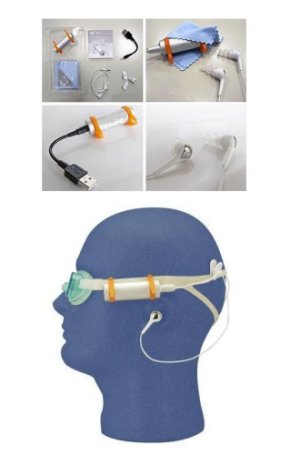 If you're really a hardcore music listener or someone that spends a lot of their time getting wet how does a waterproof MP3 player sound? Century's N0-73262 Dolphin straps to the side of your head (on your goggles) or to your arm (the option is for swimmers that don't want to throw their MP3 player in and out of the water.)
It measures 60 x 21 x 21 mm and has 2 GB of memory, enough different music choices (WMA, MP3 format support) to keep you in the wet stuff until your skin resemble a prune. The Dolphin also comes with four pairs of waterproof ear plugs, a waterproof earphone, USB cable and armband. It's on sale in Japan for about $160 US.
Now you'll have something to listen to on the swim back home, right?
via SlashGear