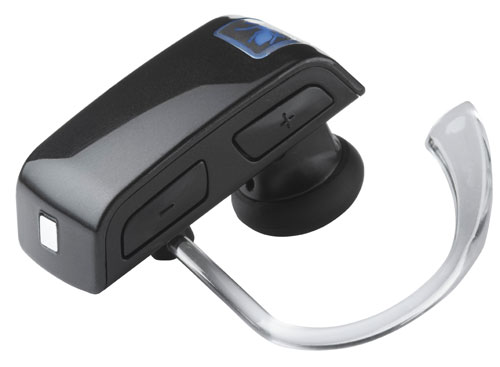 Bluetooth headset meets innovative background noise control technology, says manufacturer BlueAnt Wireless. Debuting today for around $100 is the BlueAnt Z9.
The stylish BlueAnt Z9 offers up noise reduction for better wireless conservations via "sophisticated techniques to separate the voice signal from all background noise, enhancing and isolating all frequencies that affect voices coming in to and out of the headset and resulting in noise suppression, wind noise reduction and echo cancellation." The Bluetooth headset also lets you switch between two voice calling modes for better voice clarity.
The Z9 is pretty small, weighing 0.35 ounces and measuring 1.5-inches long. It also sports a translucent ear-hook to make it as unobtrusive as possible. This could make for a nice-looking hands-free option while you drive, though we ask you not walk around while talking in it – there are too many Borg about already.