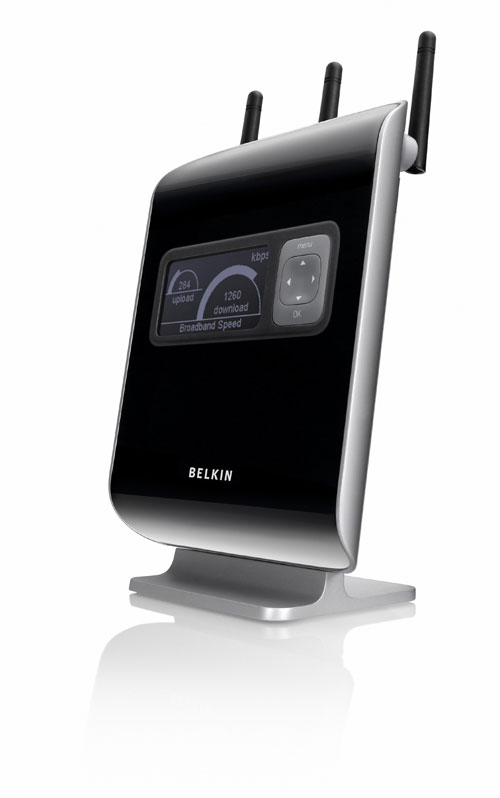 Belkin is getting ready to unleash upon wireless Internet users a smart looking router with an interactive display for giving you information on your network. The Belkin N1 Vision is priced at around $200 and will be out in late July.
The Belkin N1 Vision offers wireless 802.11n1 3×3 MIMO radio design and wired gigabit ports for connectivity options. It has a plug-and-play design with no software installation required. A panel with control on the wireless router let you view your network's broadband speed, computer bandwidth usage, the status of connected network devices and the date/time.
This is definitely one sweet looking router. We know its gimmicky but having the displays at a glance in such a nice display makes the N1 Vision a looker. Just remember to look back at your computer monitor now and again.