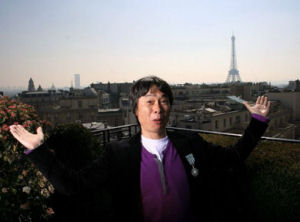 It's only been a few days since Sony announced a $100 price cut to their PS3 game console, bringing the 60GB model down to $500. But, even with the price reduction this is still more than twice as much as the Nintendo Wii and $20 more than the priciest version of the Microsoft Xbox.
Due to competitive pricing and the idea that more PS2 owners will soon be upgrading to the PS3, Capcom Chief Financial Officer Kazuhiko Abe feels that it is likely that the Playstation 3 will see another price cut before the end of this year in an effort to increase the consoles user base.
"But, the price has been cut once and it is likely to be cut again towards the end of the year. I expect the (PS3′s) installed base to grow gradually", said Abe in an interview with Reuters.
The Sony PS3 has been outsold in the U.S. for months by rivals Microsoft and Nintendo, and Sony's long running dominate PS2 console has dropped in sales behind the Wii the past couple months. "It is doing better than expected in Japan and the United States, and performing fairly well in Europe," Abe said. "Sales are bound to exceed 420,000 units."