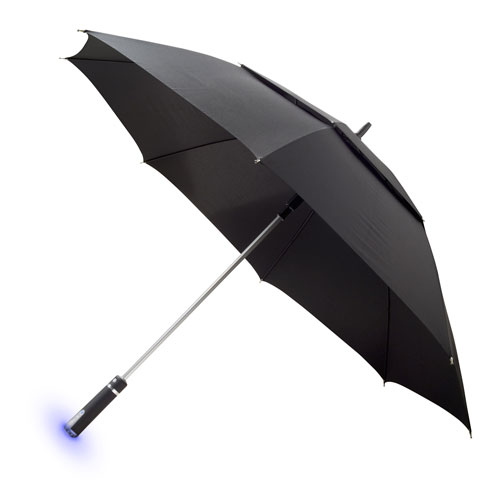 Though this item is somewhat of a novelty since you can just look up in the sky to see the weather, it could still help keep you dry if you plan early enough ahead. When the skies darken don't forget to check the weather forecasting handle of your Ambient Umbrella.
The Ambient Umbrella uses a special narrowband broadcast solution to receive weather data from Accuweather.com up to 12 hours ahead. The Ambient Umbrella's handle illuminates when precipitation is expected, to remind the user to carry the Umbrella and Ambient Devices, its maker, says its illumination behavior changes according to the forecast, for example the handle shows soft, intermittent pulses for light rain, and very rapid, intense patterns for thunderstorms.
The Ambient Umbrella is designed to run up to a year on a single C battery. It is activated via Ambient Devices and costs $125 (!). That's definitely going to break the rainy day fund for many. We'd suggest yet again to just stick your head out the window to figure out the weather for yourself.