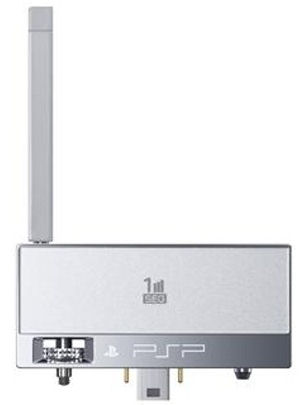 When the new slim PSP launches on September 20th, those with 1seg digital TV available in their area will be able to pick up television signals through their handheld game console.
The PSP-S310 1seg antenna will mount on the top of the PSP similar to how the EyeToy does and according to Kotaku will bring in so-so reception until they get some kinks worked out. Good reception or not this is both really cool and almost meaningless to us in the U.S. where 1seg just isn't available.
Those in Japan or anywhere else with 1seg can make use of the PSP-S310 antenna for about ¥6,980 ($57) along with their new slimmer PSP.
via Gizmodo