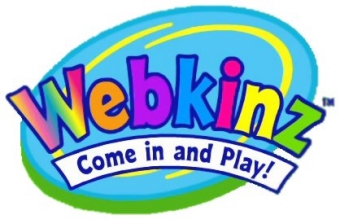 There's been quite a bit of buzz in the kid community lately regarding Webkinz plush toys and their associated social website for kids. The basic run-down is that you buy one (or more) of the three dozen different types of stuffed animals, and each one comes with a unique special code. You can then log into the Webkinz website using the special code to "adopt" your Webkinz pet.
Once an account is created there are a number of things to do in the "Things To Do" menu, such as hang out at the Clubhouse, play games or visit friends online. Each user is represented as the plush toy that they purchased as they navigate to different rooms or to rooms of their friends.
One of the common concerns of parents is the interaction allowed and the fear of online predators, but Webkinz has addressed this with some "canned" text that the kids can choose from to chat with each other. There is also a KinzChat Plus where kids can freely type text, but the feature must be approved by an adult. Playing in the Webkinz environment kids can ean Kinzcash by playing games and taking quizes, and then purchase items for their room or clothes for their pet with the cash. The Webkinz also require caring and can become sick, but cannot die.
Buying the first Webkinz pet sets up an account for a year, and each pet costs around $10-$15 and are often found at Hallmark stores. Once the year is up you can buy another Webkinz pet to extend the subscription for another year along with any other pets you have on the account. Taking note from other social sites this seems to be a comprehensive, safe and addictive system gearing up this young generation for their turn at sites like Second Life.