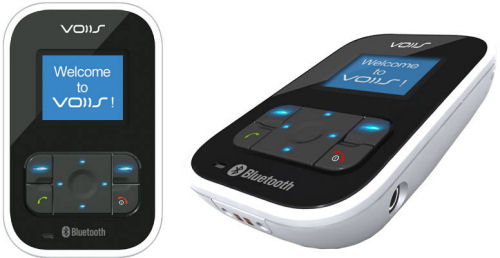 The Voiis Mini Pocket Messenger phone is one of those sweet looking pieces of sexy hardware that looks like it belongs on the Discovery spaceship seen in Stanley Kubrick's "2001: A Space Odyssey".
It connects with your PC via Bluetooth tech and then lets you have wireless Skype, Windows Media Player, iTunes, MSN Messenger fun while you stand within a 100 meter range of the base. It also has a built-in microphone, headphones, a 1.2-inch color display and a 3.5mm headphone slot in case you want to plug in your own choice of sonic earmuffs.
Battery life is about six hours in use (via rechargeable Lithium Ion) and about 72 hours in standby mode. If you're always stuck in the office or home and want to be connected online all the time to your "Second Life" buddies or IMs from net friends then this is for you. You can grab a Voiis Mini from a Japanese retailer for about $130 of our greenbacks.
via NewLaunches