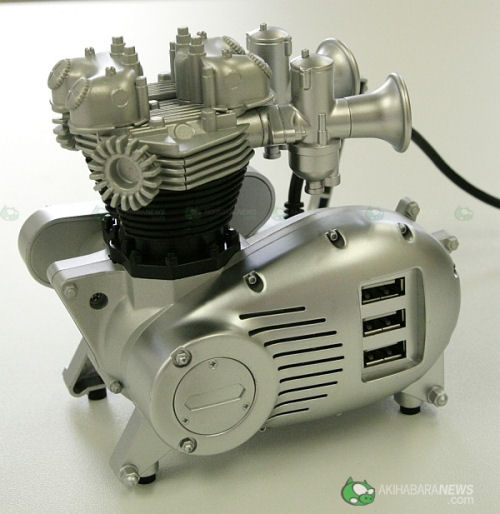 We can't say this wouldn't get a annoying for your office neighbors after a while but it's an nice alternative to a standard little rectangle USB hub. The USB Engine hub gives you 2 only two additional USB ports but a lot of engine noise.
The engine on the top will actually vibrate when it's first plugged in and make an engine idling sound. A kick-start lever will then "start" the engine up and it will again vibrate and idle. By using the small gear shifting lever you can make the engine change sounds as if it is shifting gears and revving up like its racing.
Check out a video of the USB Engine Hub in action or you can pick one up for little under $60 at GeekStuff4U.