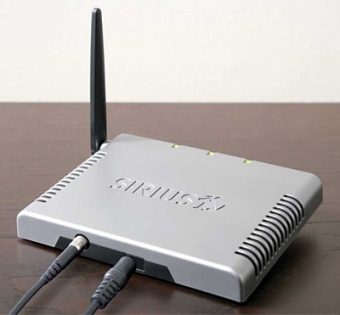 This Echo Home Repeater system from Sirius is made to improve the quality of the Sirius satellite radio signal inside your home where you might not be able to get the best signal. It kit comes with an external antenna to mount outside your home to pick up the signal, and then the repeater base that sits inside you home.
The obvious advantage of this is that you can pick up better satellite radio signals inside your house, but in addition if you have multiple radios you aren't installing a separate antenna for each on the outside of your home. Multiple internal repeaters can work off the signal from a single external antenna.
The Sirius Echo Home Repeater kit sells for $100 with additional internal receivers available for additional cash.
via Engadget