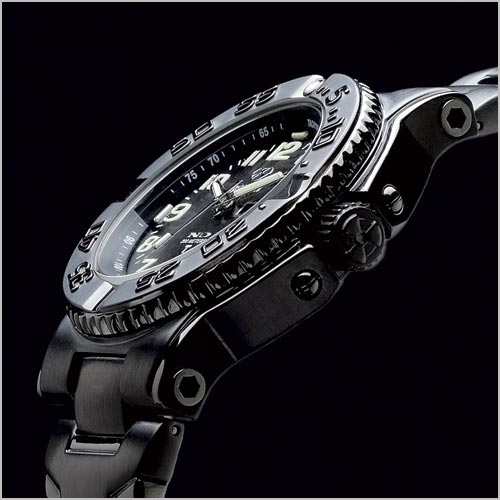 Reactor has added a new model to their lineup of tough and stylish sport watches, this one designed for use 24/7 in any type of lighting conditions, including no lighting conditions.
A new Never Dark dial illumination technology takes glow-in-the-dark watches to a new level and keeps the Reactor Trident dial visible in the darkest of conditions. In its first stage of defense against the darkness the watch utilizes phosphorescent paint on the dial and hands which keep it bright for hours after exposure to any light source is gone. To back this up the Trident has tritium filled gas tubes which give off a fainter glow but will keep the dial illuminated enough to read the time for as long as 7 years.
The Reactor Trident is designed for the outdoor enthusiast with a scratch and shatter resistant glass face, water resistance of up to 200 meters and it comes in different configurations of solid titanium or marine-grade 316L stainless steel with pricing from $300 to $450. The Trident line from Reactor should hit stores in mid-July.
Product Page via PopSci