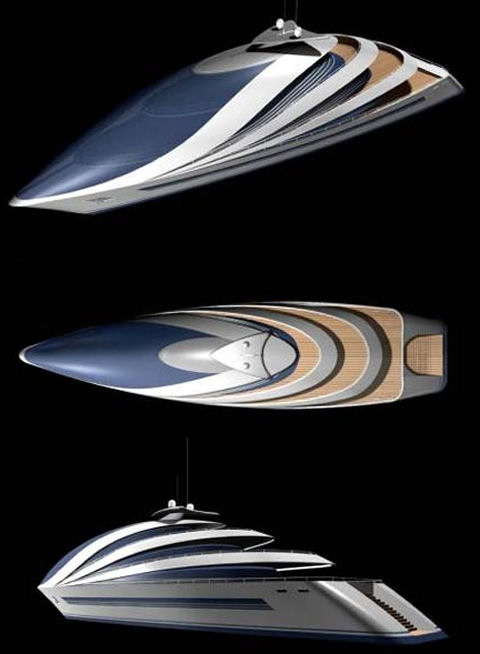 We've been in the market for a superyacht for a while to keep up with the Joneses and now it looks like we found the perfect weekend cruiser. The Poseidon 180 has got the looks of a James Bond villain's home on the sea, just the way we like it.
Designed by the Giancarlo Zema Design Group for Bugatti Yachts, the Poseidon is a 180-foot luxury vessel with eight staterooms each with their own panoramic view of the open water. Top speed is 40 knots on the four Bentley Marine BM-M70F turbine engines . The glass-enclosed rear deck portion means never having to apologize to your guests (up to 12) when storm gusts happen.
You will need to hire a crew of 15 to staff your vessel and wait 18 months for the delivery of your baby but that just gives you plenty of time to think up a name for your new ship. It can be yours for an easy $50,000,000 in cash or, if you're thinking ahead, slap it on your charge card to score some major loyalty reward points. We'll take two please.
via Geekologie