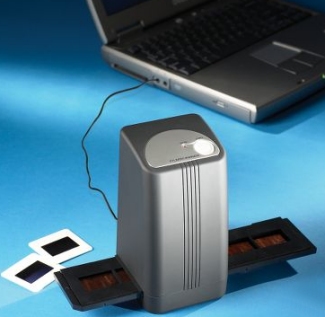 Remember when you had to take your film roll to the local Fotomat to get it developed? They would come back in an envelope with the negatives in the bottom just in case you needed to get the pictures developed again someday.
This device, apply named The Slide And Negative To Digital Picture Converter will scan those old 35mm negatives as well as slides and convert them into digital photos through your computer. Plug this converter into your USB port and use the included software to convert all of those pictures of you when you were even geekier than you are now into timeless digital photos.
It can scan up to 1829 dpi and uses a 5MP CMOS sensor to capture your slides or negatives.