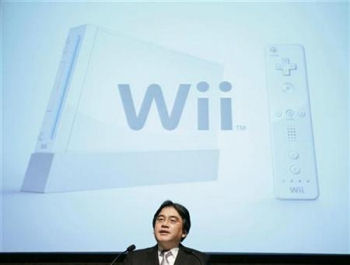 Not only has the Nintendo Wii been consistently leading sales for the current generation game consoles in the U.S., Reuters is reporting that the Wii outsold its rival Sony PS3 in console units by a whopping ratio of 5 to 1 in Japan last month.
In May Nintendo reportedly sold 251,794 Wii game consoles compared to 45,321 PS3′s from Sony. The trend appears to be a growing one as well, as the ratio was 4 to 1 in favor of the Wii the previous month.
The Wii game console has led sales of the current generation game consoles in the US for four months in a row including April, and is expected to have led sales again in May. For the first three of the four-month run, Sony actually led the number of sales with it's PlayStation 2 game console which has been consistently outselling the PlayStation 3 and the Nintendo Wii in the U.S . until April.
game consoles, japan, Nintendo Wii, Wii, Wii Sales