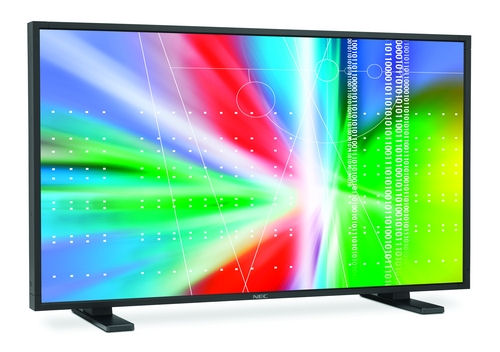 NEC is out today with some new and thin large screen LCD displays for commercial applications (though we imagine you could use them at home as well). Meet the NEC MultiSync LCD4020 and LCD4620, both available this month.
The MultiSync LCD4020 and LCD4620 sport 40-inch and 46-inch screens respectively. NEC is saying one big upgrade in this series is its new CV12 pixel technology. It makes use of chevron-shaped pixels to reportedly deliver twice the contrast of comparable panel displays while also increasing brightness and viewing angles. Exciting (maybe).
Beyond this CV12 tech you get some other interesting features out of these two monitors. These include 1366 x 768 resolution with a 1200:1 contrast ratio, 10-millisecond response time, an expansion slot for an optional HDTV tuner or future technology components and support for a variety of digital and analog inputs.
NEC MultiSync LCD4020 and NEC MultiSync LCD4620.