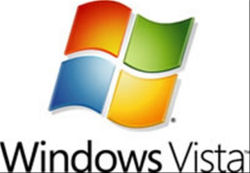 Microsoft has reached an accord with the help of the U.S. Justice Department and state antitrust regulators to address complaints from search engine giant Google regarding desktop search functionality on the new Windows Vista operating system from Microsoft. Google cited that their desktop search application does not work correctly on the Vista OS, and Microsoft is not allowed under a consent decree to take any actions to stop a rival companies desktop software from working as designed on their OS.
The changes are a "step in the right direction," Google chief legal officer David Drummond said. "But they should be improved further to give consumers greater access to alternate desktop search providers."
A desktop search engine made by Google, Microsoft or any other company allows users to search for documents, emails or other content on their local computer using keywords and phrases.
According to the filing, Microsoft has agreed to create functionality on Vista that will allow the selection of a default program to handle the desktop searches, and users can select from a choice of desktop search applications available. Vista will still show their own search results but will provide a link that will launch the selected default application and show its search results as well. This change is expected to be in place by the end of this year.
"We're pleased we were able to reach an agreement with all the States and the Justice Department that addresses their concerns so that everyone can move forward," said Brad Smith, Microsoft's general counsel.
Source: Bloomberg