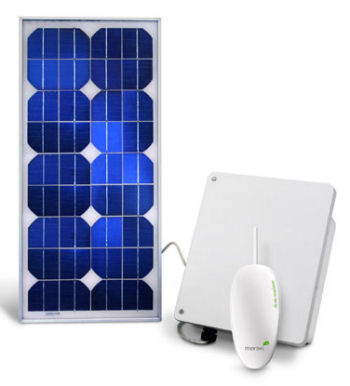 For those of us looking to provide a low cost solution for wireless internet access, either for our own personal usage or for your family and friends, Meraki's new Outdoor Repeater and Solar Accessory Kit is probably what you are looking for.
For $99 you get the Repeater which will transmit the signal up to 700 feet, perfect for downloading files while you're at the park across the road or on the other side of the neighborhood. The Solar Accessory Kit lets the Repeater broadcast its signal without any electrical connection and it can distribute the power consumption to make sure that it's powered up and ready during peak usage times.
Our thinking is that this kind of solution would be great for a small office, school, students living in a dorm or wherever. The hardware also comes with Meraki's Dashboard management tool so you can config your network smoothly. It's also waterproof, has dual SSID that supports public and private networks on the same connection and if you spring for the antenna you can boost your signal reach up to a whopping 18 miles. Did we mention that this is just $99?