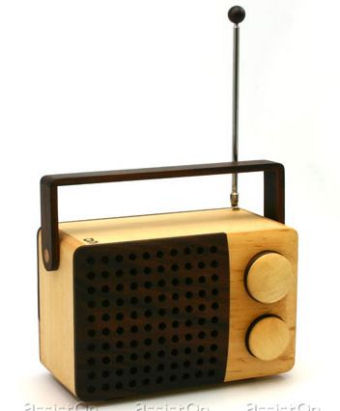 This retro-looking radio is actually grounded in modern times with a smooth, rounded finish, but it's made almost entirely out of wood from designer Singgih Kartono. According to the site, the designer supplies the special Indonesian wood himself from the area where he was born.
The wooden radio is a real working device with an FM and AM tuner and is carved out of Indonesian ebony wood, right down to the knobs, handle and even the antenna topper.
It's portable, runs off of 4 AA batteries that are in a small removable panel on the back held in place with none other than a small stick of wood. The Magno readio retails for about $142.