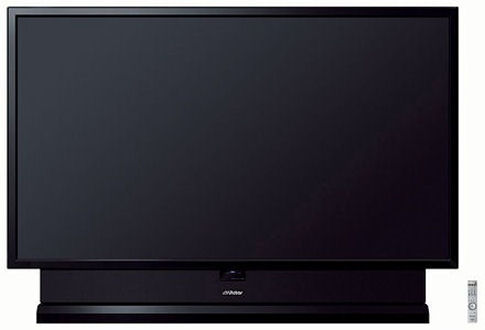 JVC has unveiled what may well be the world's largest HD television. Though you may never be able to move it due to its 730 pound weight (!) you'll still probably get tons of jaw-dropping looks watching the 110-inch HD-110MH80.
This monster of an HDTV, though not as big as this 200-inch projection television showing off a PlayStation 3, brings its 1920 x 1080, rear projection experience up close and personal. One thing JVC seems to be making a big deal about with this television is its 110V type large picture. This is apparently the same electric power consumption as a 37V type liquid crystal television.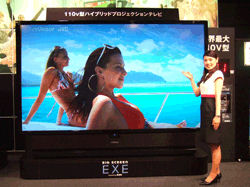 You of course get all your other standard HDTV offerings like onscreen program guides, built-in speakers, component video input, broadband connectivity and also two HDMI inputs. The HD-110MH80 also looks to support voice-enabled remote control.
[Product Page, via CrunchGear]