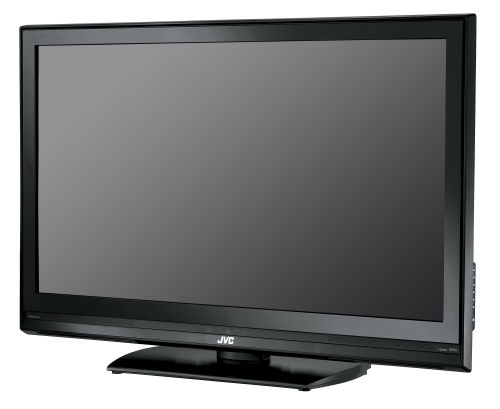 Ah, the beauty of 1080p definition. JVC has four new HD LCD televisions that deliver 1920 x 1080 imagery via a 32 bit processor chip that improves color and image quality while reducing unwanted graininess and noise.
The 688 series has the 37-inch LT-37X688 ($1,599) and the 42-inch LT-42X688 ($1,999) in a swanky black cabinet finish out now while the 788 series 42-inch LT-42X788 ($2,099) and the 47-inch LT-47X788 ($2,699) arrive next month with their silver trim finish.
JVC's Digital Image Scaling Technology upconverts all signals to 1080p and there is a built-in ATSC tuner and Clear QAM tuner for terrestrial and cable signal reception. You also get nine aspect modes, four picture modes, a newly designed universal remote with dual infrared transmitters (in case you're holding it upright while flicking), a 10-watts-per-channel amplifier, twin oblique cone speakers, two HDMI v1.3 inputs, two component inputs, three composite inputs, three AV inputs, an S-Video input, and optical digital audio out, a fixed audio out and a USB photo viewer to complete the ensemble. Now all you have to do is find a place in your home for one from this quartet.