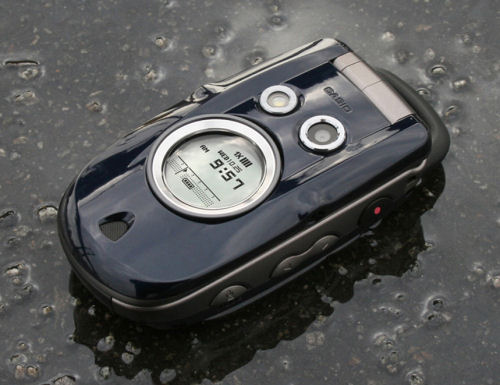 Today Verizon has announced the launch of the G'zOne Type-S military-grade mobile phone. Verizon will be the exclusive provider of this rugged handset which is an upgrade from the Type-V they debuted last year.
The G'zOne Type-S is a smaller, more streamlined version of it's predecessor but offers the same outdoorsy toughness. The mobile phone was built tough enough to pass military standards 810F according with an array of environmental tests:
A water resistant test was done to simulate exposure to rain at a rate of 2 inches per hour combined with a 40 MPH wind.
It passed a humidity test that was done over 10 days in 24 hour cycles with high temps with 95% humidity.
It was dropped 26 times at different angles from just under 5 feet on to a solid wood surface (while powered off).
It passed a dust resistant test with a simulated dust material proving that the phone would still power up and no moving parts where hindered.
Most of the other attributes of the G'zOne Type-S are pretty standard for a phone from Verizon including Bluetooth, a VGA camera, the VZ Navigator, Get It Now, speakerphone, and a standby time of 170 hours.
You can read more get your own G'zOne Type-S from Verizon Wireless now for $149.99 with a $50 discount and a two year agreement.