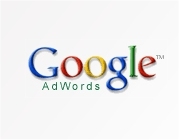 It appears that Ebay is back to advertising with Google Adwords after a slight spat which triggered an "experiment" by Ebay to pull all of their advertising from Google over a week ago.
The issue arose from news that Google was planning a conference at the same time and city of an Ebay conference where Google was promoting Google Checkout, a rival platform to Paypal used by Ebay. As a result Ebay, who is one of the largest advertisers on the Google Adwords pay-per-click, pulled all of their ads from the system in what was called an "experiment" to test their dependency on the search engine giant.
Ebay is now again advertising with Google having completed their experimental run, and have concluded that even though they will continue to use Google Adwords, it will be at a lesser volume than previous. Hani Durzy, a spokesman for eBay, stated regarding advertising with Google: "I will tell you it will be in a much more limited way than it was before." To make up the difference Ebay will plan on spending more on advertising with Google rivals Yahoo, MSN and AOL.
Source: Reuters