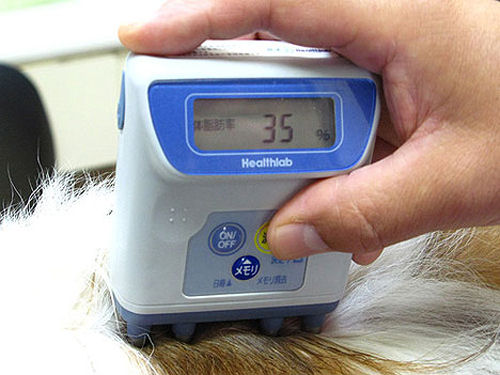 Measuring your pets body fat isn't always as easy as lining the paws up on a body fat meter for people but having an overweight (or underweight) pet can be an issue and something you might want to keep tabs on.
This Kao Dog Body Fat measuring gadget for dogs is painless and works by being placed on pre-defined areas of your pets back. It measures the percent of body fat and shows it on a digital LCD screen to compare against the ideal amount of body fat for your pet depending on where you measure.
Once you get the right diet figured out for your dog you can use your automatic pet feeder to dole out the right amount of food and keep a remote eye on his eating habits.
via Ubergizmo