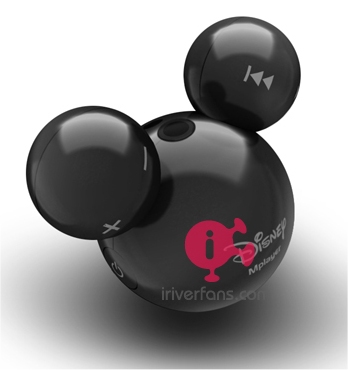 This small Disney Mplayer MP3 player inspired by Mickey Mouse features the shape of Mickey's head and ears in a spherical design. The ears look to be actually functional controlling the volume with one and moving ahead or back in tracks with the other, possibly by twisting them.
The features here are pretty simple but the design is sure to catch on. There is no screen interface on this little device and by additional photos it appears to be quite small, maybe just 2-3 inches in diameter. There also doesn't appear to be anyway to start it, stop it or charge it, but maybe plugging in the headphone jack just makes it go since it most likely is targeting kids. The headphone jack is located in the top of "head" between the "ears".
This Disney Mplayer is expected to be available in parts of Asia yet this month, but no word on capacity, price or its availability any where else.
via Gizmodo