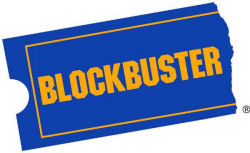 In a major hit to HD DVD supporters, Blockbuster has decided to go with the rival Blu-ray high definition DVD format in 1,450 of its 1700 stores across the nation. This decision was made after a year of renting both the Blu-ray and HD DVD formats in their stores after which the video rental giant found that Blu-ray was preferred by its consumers over 70% of the time.
According to the announcement, the Blu-ray titles will still be offered for rent online but a vast majority of the physical stores will not be stocking them. Blockbuster found that it wasn't the price that was driving the consumers decision as much as it was the content with big releases like Spiderman and Pirates of the Caribbean doing better than similar exclusive releases on HD DVD.
This decision by Blockbuster alone is not enough for Blu-ray to be declared the winner in this high-definition format battle but it is definitely a step forward in gaining significant adoption for Sony.