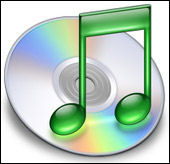 The rumor of Apple looking into offering an online video rental service to download movies was confirmed by a number of sources according to Reuters, although Hollywood executives did not find the rumored terms of the service quite as cool as we did.
Some sources felt there was no rush to get into this type of download rental service, but of course selling music through Apple with iTunes seemed to work out pretty well. Others questioned the rental rate of $2.99 per movie for 30 days which is a darn good rate compared to anything else out there but it would totally undercut any currently competing service.
We'll keep watching as some type of video rental service does seem to be in the works, but probably not as sweet of a deal as initially thought.