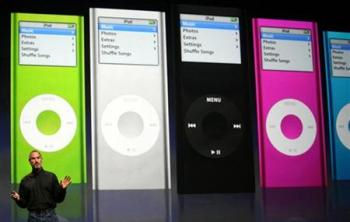 A recent report by the NPD Group shows that Apple iTunes has moved into the 3rd position for music retailers in the U.S., beating Amazon.com out of the #3 spot.
The report surveyed 40,000 people to find that in the first quarter Apple carried a 10% market share trailing Wal-Mart with a 15.8% and Best Buy with 13.8%. Both Wal-Mart and Best Buy sell a majority of their music as physical CD's, but the study also noted a decline in CD sales while digital music sales overall continues to rise.
Even though Amazon dropped to the 4th position, its music sales actually increased from previous studies, but just not as quickly as its rivals. The music sales competition will be interesting to see for the remaining quarters of 2007 as Amazon has since started selling DRM free digital music through their site, and Apple started selling some of their titles without the DRM restrictions that held it to the iPod player with the new iTunes Plus at the end of May.
Source: Reuters
Apple, iTunes, music downloads, music retailers, music stores