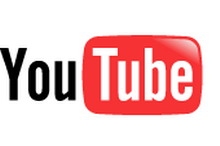 Friday YouTube and their new parent company Google were hit with another copyright infringement lawsuit, this time from England's top soccer league and a US music publisher.
The Premier League and Bourne Co. issued the lawsuit citing that not only does YouTube have their copyrighted content on the video sharing website, but that they are encouraging people to view the footage on the website and subsequently are "knowingly" misappropriating the two companies intellectual property. By this, according to the lawsuit, the operators of YouTube are exploiting the valuable intellectual video property for their own gain without any payment to the owners of these videos.
This lawsuit comes less than two months after Viacom sued YouTube and Google for copyright infringement of their television programming, and 6 months after the search engine giant Google purchased the YouTube video sharing site. Google has remained confident in the practices of their new website acquisition with both the Viacom lawsuit and with this new suit from the Premier League and Bourne Co. stating they what they are doing is protected by the Digital Millennium Act, and is simply misunderstood by those filing copyright infringement lawsuits.
"These suits simply misunderstand the Digital Millennium Copyright Act, which balances the rights of copyright holders against the need to protect internet communications and content.", said Google general counsel Kent Walker. "They threaten the way people legitimately exchange information, news, entertainment, and political and artistic expression over the internet."