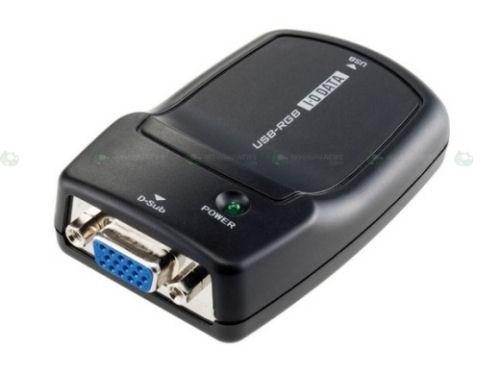 Developers, graphic designers and just about anyone that needs to frequently Alt-Tab between windows could stand to use a second monitor connected to their PC or notebook. Unfortunately not all computers have the extra connection, especially notebooks. Or maybe you just don't want to mess with another video card on your desktop PC.
Either way I-O Data has a solution aptly called the USB-RGB. This dongle allows you to connect a second monitor to you computer through your USB port, ending the single-monitor constraint you've been living with for so long.
The USB-RGB dongle runs about $87 (10,600 yen) which isn't a cheap solution, but it will get you there.
via AkihabaraNews