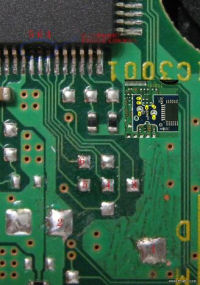 If you are thinking about buying a Nintendo Wii in the near future you may want to do it soon so you'll still have the option of installing mod chip hacks like the Wiinja on your game console.
According to WiiNews the newest consoles that are currently being sold in Japan (Wii NTSC-J) have the pins physically cut off where the current mod chips connect. The US versions are still coming with the pins in tact but it's probably just a matter of time.
These mods allow owners of the Nintendo Wii game console to modify the device so that it will play backup games that will boot directly from the device. This change doesn't necessarily mean that no one will come out with another hack, and of course if your not interested in playing "backed-up" games then this is of no concern to you either way.