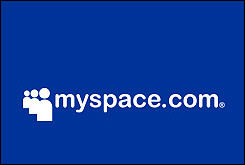 After an initial refusal to turn over data to the at attorneys general representing eight US states, MySpace has now agreed to release the list of names of sex offenders registered on social networking website after the group subpoenaed MySpace for the information.
"Our subpoena compels this information right away – within hours not weeks, without delay – because it is vital to protecting children," said Connecticut state attorney general Richard Blumenthal.
The group sent a letter to MySpace on the 14th of this month requesting the list of sex offenders along with documented steps that MySpace has taken to identify and remove the individuals accounts from the site. MySpace initially declined the request referencing the Electronic Communications Privacy Act, and noted that they frequently have and do intend to cooperate with law officials provided that the proper steps are taken when requesting data. Since US law does not allow evidence in court which has been obtained illegally, someone charged with a crime may get off the hook if the data is not obtained properly.
MySpace is also currently pushing for a federal law which would require sex offenders to register their e-mail addresses which would make it much easier to screen for these individuals when the register on sites such as MySpace.