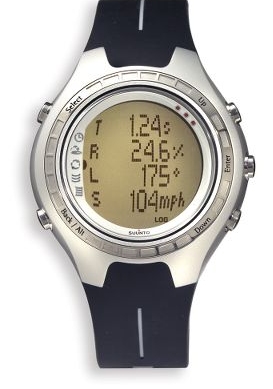 This golf swing analyzing watch from Hammacher Schlemmer uses 3 accelerometers built into the small frame to analyze your and improve your swing, and without a doubt looks better to us than some big contraption you wear to constrict your movements.
This golfing watch has measurements of tempo, rhythm, the length of your backswing and the speed of you club head for multiple clubs, and does it all from your wrist. The watch can also keep score for two golfers and when entering the information you can specify if the shot was a shot off the tee, in the fairway or putting for statistics on your strokes later on. Since it is a wrist watch the couldn't design it without a clock along with a calendar, alarm and stopwatch. This way you're not needing to wear a real watch on your other wrist.
An analysis of this type will run you $399.95.
via OhGizmo