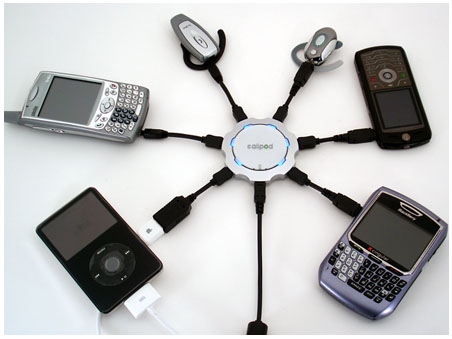 Callpod has a new device called the Chargepod which is a 6-way charging contraption that is able to connect to and charge many of your electronic gadgets at once without having multiple cords running from your power strip for each item.
The Chargepod has many interchangeable power adapters for different devices that are manufacturer-specific complete with "voltage regulator technology" to make sure the device is getting the right amount of juice. The design is pretty sharp, and each connection has a cool blue indicator light showing that power is heading to the device and it is indeed being charged.
Once you get all six of your devices connected in practical use we can't imagine it's going to look as clean and organized as the photo implies, but it will certainly be better than needing a power outlet and cord for each item. Just be sure to unplug the charger when your done.
Product Page via Gizmodo