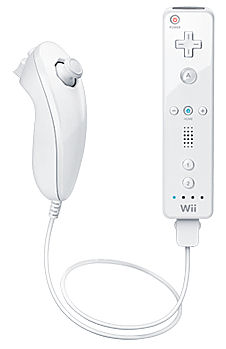 According to a report Thursday by NPD, the Nintendo Wii led the sales of current generation game consoles by once again beating out the Microsoft Xbox 360 and Sony Playstation 3. Nintendo sold 259,000 of the Wii game consoles with their new fangled controller last month, followed up by the Xbox 360 with 199,000 units sold and the PS3 selling 130,000 units. The Nintendo Wii has led unit sales in January and February, as well.
This certainly doesn't mean that Sony and Microsoft aren't trying, however. Microsoft has been flaunting a new Xbox Elite with a larger 120GB internal hard drive to entice more customers by holding more media, and Sony has abandoned their 20GB PS3 in the US and may be coming out with larger capacity console as well with rumors of an 80GB PS3 in the near future.
You might have noticed that we had to specify that Nintendo led sales in the CURRENT generation of game consoles. That's because a little game console from a previous generation called the Sony PS2 selling at around $130 continues to leave all the others in its wake. The Playstation 2 sold 280,000 units in March, making a total of over 38 million units sold since the console was originally launched back in Q4 of 2000.