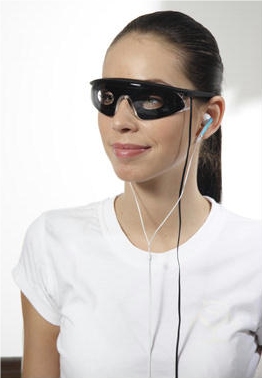 While the MindSpa sounds and lights gadget might not directly turn you into an actual superhero, even with the glasses, it is designed as a Personal Development System to help you become more creative, relaxed and rejuvenated which could bring you one step closer.
The handheld MindSpa uses lights and sounds that work together through earbuds and special glasses to provide different desired results such as being deeply relaxed, or to induce a stimulated state of mind to help the creative juices flowing. The device has at least a dozen programs with it that target everything from boosting energy to optimizing performance or to help with sleep.
It's difficult to say what type of files the $250 device plays or if you can upload your own songs, but then again some speed metal combined with the lights could very possibly send you into a seizure.
Health, lights, MindSpa, music