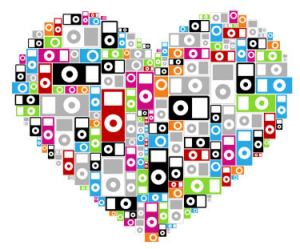 Apple today announced the sale of the 100 millionth iPod since its inception over 5 years ago in November of 2001. Apple has introduced 10 different iPod models over the years, including the shuffle, the nano, the mini and 5 revisions of the standard iPod. The iPod music player along with iTunes have played a very large part in transforming how people obtain and listen to music.
The iPod has also sparked an industry of seemingly countless accessories for the iPod player; over 4000 accessories by Apples count which the Brick can attest to as well. Apple also states that over 70% of 2007 US autos support the iPod connectivity.
The popularity of the iPod seems to be continuing, but it will be interesting to see if the following continues as the iTunes DRM disappears.