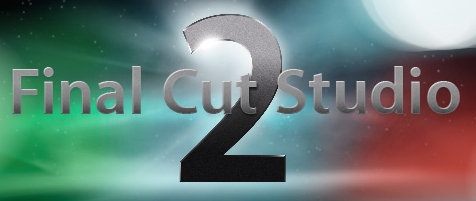 Today Apple released Final Cut Studio 2, the latest upgrade to the companies video production suite of tools. Apple states that this new version was made specifically to allow editors using the software to "animate, mix, grade and deliver their work as a natural extension of the editorial process".
For many users, the most significant of the many enhancements to the software package would have to be Final Cut Pro 6. This version introduces Apple's new codec format for HD video compression called ProRes 422. The new compression will allow video files to be compressed to a much more manageable size than previously possible.
The Final Cut Studio 2 suite also includes Motion 3, Soundtrack Pro 2, Compressor 3 DVD Studio Pro 4.2 and Color. Color is a new addition to the Final Cut Studio suite of products, made to allow editors to further improve footage quality by using a new method of color grading and finishing.
In addition to the new software suite, Apple also introduced the Final Cut Server which is designed to work in conjunction with the Final Cut Studio 2 suite to help manage media and automate work-flow for post production and broadcasters.
The Final Cut Studio 2 software suite will be available for purchase in May for $1,299. Users of the current version of Final Cut Studio can get an upgrade for $499, or $699 if you're a current user of Final Cut Pro without the entire suite.