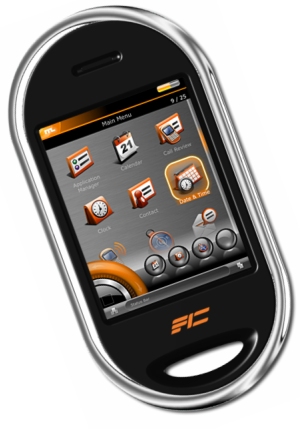 The Neo1973 from FIC is the first mobile phone available to consumers which will run on the open-source Linux based OpenMoko software platform. This new platform means that for the first time anyone, not just the manufacturer and service provider, can control what the phone does and how it interacts with the hardware for its interface, microphone and screen.
The idea is that any Joe-Programmer will be able to write a unique application to run on the OpenMoko platform and then make it available for any users to download onto their own Neo1973 or any other device in the future that runs on OpenMoko through an easy-to-use interface.
The FIC Neo1973 can connect to a PC via USB which also charges the device, and the device supports Quad-band, GSM/GPRS and Bluetooth. A SIM card from AT&T or T-Mobile will get you mobile service and $350 will get you the phone. Developer models are currently available to start spec-ing out your own apps, and "consumer-targeted" versions should be available for sale in September of this year exclusively at OpenMoko.org.