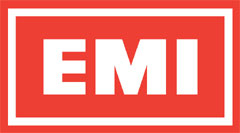 Today in London EMI CEO Eric Nicoli and Apple CEO Steve Jobs held a press conference to announce that EMI will be offering their entire digital catalog of music to consumers DRM-free. That's right, DRM-free.
If you're not familiar with this topic, that does not mean that the music is free, in fact it will cost slightly more, but it does mean that there are no digital rights management rules associated with the songs when you download them, which restrict which devices or how many devices that the songs can reside on. This, according to Jobs, will be no different than buying a CD and ripping it yourself.
This is really big news in the digital music industry. For quite some time now music download services like Apple iTunes have been getting some heat due to the DRM that is imposed on the downloaded songs which restrict the songs to be played on specific players and limit the number of computers that they can be transferred to. For example, prior to this announcement songs downloaded from Apple iTunes can only be played on iPod's, and can only be transferred to a limited number of devices and computers. The same rules have applied to Sony and Microsoft players as well, although since Apple iTunes has been the most popular, it's gotten the most attention.
According to the press conference and a press release on the Apple website, starting in May Apple will be the first offer the music catalog from EMI DRM-free for $1.29 per song download. This is 30 cents higher than the existing download price but offers the music with no restrictions on it. The 99 cent versions of the songs with the DRM will also be available along side the new DRM-free versions. In addition, the higher price per songs will come in a higher quality, recorded at 256kbps compared to the current 128kbps.
If you choose to purchase an entire album, there will be no change in the price and you will still get the higher quality with no DRM, and any songs that you have previously purchased through the iTunes store can be "upgraded" for 30 cents to the higher quality DRM-free version.
EMI plans to offer their music DRM-free through other download services as well, but is starting with Apple. Jobs states that he hopes more labels will join in and suspects that 50% of the songs available on iTunes will not have DRM's associated with them by the end of this year.