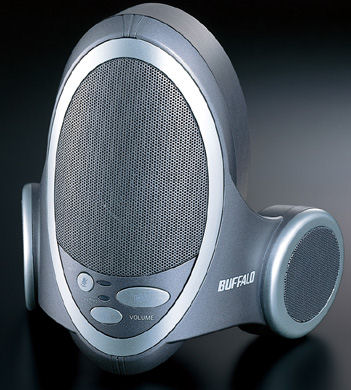 This gunmetal gray number that you're looking at is Buffalo's BSKP-CU202/SV speakerphone. It's for VoIP calls and it's Skype compatible, but the best thing is that all the juice it needs to run comes straight from your computer's USB port and no more than that.
Also, you don't need any drivers to run it…yup, it's supposedly totally plug and talk away. There is a headphone jack on the speaker's backside so you can switch over when the conversation needs to be private. It's also got echo cancellation technology too to reduce the background noise. The main speaker pumps out 4 watts while the two sides are 1 W each.
Buffalo just shipped it to the Japanese market and if you can find a Nippon vendor that ships to your doorstop it should cost you about $82.
via Engadget