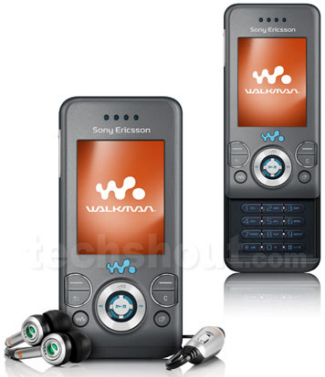 Sony Ericsson continues to expand their Walkman mobile phone lineup and feature list by now adding the Walkman W580. The W580i sports the Quad Band EDGE (850/900/1800/1900) connectivity along with music playback, and this time Sony Ericsson has added some additional new features to help with your outdoor exercise routine.
The new mobile phone supports Disc2Phone software to transfer music to an internal 12MB of storage which can be expanded with a Memory Stick card, and TrackID will identify unknown songs whether they are downloaded or even recorded off of the built in FM tuner. Some other highlights are a 2 megapixel camera, Bluetooth connectivity and a "slider" style frame.
These are all nice features but the real unique item for the Walkman W580 is its concern for fitness by providing a pedometer built into the phone. By counting steps the mobile media device is able to measure distance, speed, exercise time and calculate your calories burned all while providing music and keeping you connected.
This new offering from Sony Ericsson comes in colors of Style White or Urban Grey, is only 14mm thick and will be available for purchase in the 3rd quarter of 2007.
via TechShout
Mobile Phones, Sony Ericsson, W580, Walkman