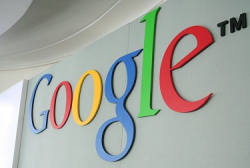 Two days ago Viacom dropped a $1 billion lawsuit on Google and YouTube stating that the video sharing giant had violated copyright laws by hosting videos created by some of Viacom's programming brand.
In response, attorneys for Google feel that they have strong legal protections under current copyright law, according to Reuters. The legal team feels they have a very strong defense due to the Digital Millennium Copyright Act (DMCA).
"Here there is a law which is specifically designed to give Web hosts such as us, or… bloggers or people that provide photo-album hosting online … the 'safe harbor' we need in order to be able to do hosting online," said Alexander Macgillivray, general counsel for Google. "We will never launch a product or acquire a company unless we are completely satisfied with its legal basis for operating."
Last year Google has been subject to some other copyright infringement claims such as the Los Angeles News Service for videos of the Reginald Denny beatings, and from Universal Music Group who accused both YouTube and MySpace of copyright infringement. YouTube has been successful however in making some deals for providing content with smaller providers like the BBC and the NBA, but hasn't had the same luck with any of the major networks or movie studios.
Overall Google and YouTube seem to remain confident that they are well within their rights to host and provide this type of content without violating any copyright laws. "We are confident that YouTube meets and exceeds its legal responsibilities" under copyright law, said Macgillivray in a New York Times report.