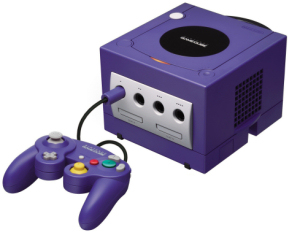 Poor Perrin Kaplan. It was just a week ago that the Vice President of Marketing and Corporate Affairs for Nintendo America went on the record and said that the days of Mario's masters making the GameCube were over. "Are we producing any more GameCubes? No," Kaplan told GameDaily, and the news made the rounds faster than Wiis flying on the shelf at Wal-Mart.
No so fast, Perrin: the Japanese parent division is telling us that there is still life in the Cube. "We are continuing to manufacture and sell Nintendo GameCube, which is an ideal entry-level value system and has a strong library of games," said a Nintendo spokesperson to Engadget, and similar reversals were issued by Nintendo's European divisions. "The continuing appetite for new games is best demonstrated by strong sales of the GameCube version of 'The Legend of Zelda: Twilight Princess', which is one of the top 10 industry titles. And, Nintendo GameCube still enjoys solid third-party support."
So there you have it: the GameCube still lives even with the Wii among us. As for Ms. Kaplan, she may have a little egg on her face but no harm was done and GameCubes remain safely on store shelves across America.
via Engadget