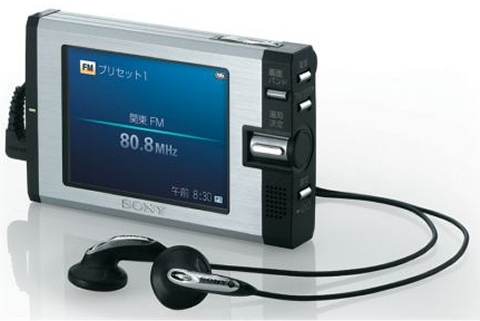 Japan has had mobile digital television for almost a year now but it still hasn't taken off due to technical obstacles, like poor carrier coverage and practically none on rapid speed transportation like Japan's many train systems.
Nevertheless, that hasn't prevented Japanese tech companies from bundling the 1seg service into just about every portable gadget they can think of, from cellphones to PMPs to GPS units. Now Sony wants to directly tackle the market by introducing the XDV-100 to consumers on April 10, hoping against hope that there's still a market out there.
The screen is 2.8-inches wide and offers 320 x 340 rez, plus you also get a built-in AM/FM tuner, ear buds and a docking cradle for recharging for your 40,000 yen (about $330 of our Yankee bucks.) If the 1seg service can be beefed up then the popularity of these devices should also swell as more people can partake in watching their favorite TV shows as they commute back and forth to work.
via Engadget