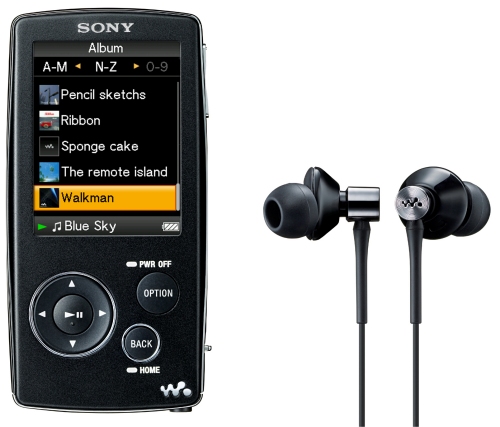 On Thursday Sony launched its latest gadget in their line of Walkman products, adding a video player to the mix this time. The NW-A800 Video MP3 player marks the first Walkman from Sony that incorporates a video player with an MP3 player, according to the press release.
"The new WALKMAN Video MP3 player combines the best visual experience with the ultimate in Sony sound technology. The new WALKMAN is compact, stylish and affordable without compromising on screen size which is incredibly important for consumers." said a Sony spokesperson in the press release.
This new video Walkman looks to be a viable competitor for Apple with the iPod through supporting some very similar features. The player has a 2″ QVGA LCD display at 320×240 pixels, comes in memory capacities of 2GB, 4GB and 8GB and comes in 4 different color options of violet, black, white and pink. Sony also boasts a significant battery life with the player with up to 30 hours for music and 8 hours for continuous video playback.
Some handy accessories include a cigarette lighter adapter for charging, mini jack to play the NW-A800 through the car stereo, FM and Bluetooth transmitters, and a cool cradle to synchronize data, charge and play the music through attached stereo speakers.
Aside from being the first Walkman with video playback capabilities, which is pretty cool, this player really doesn't bring any new, innovative functionality or features to the market. The player can playback ATRAC files, which is a nice for a small percentage of people out there, and it does appear to have a nice display and of course carries the Sony Walkman name.
The Walkman Video MP3 player is going to only be available in Europe at this time starting in April and isn't coming cheap. Sony is allowing pre-ordering of the device is now for £ 149.99 ($294 USD).
via Gizmodo