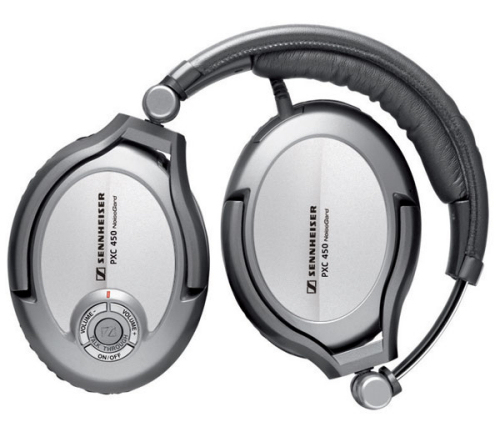 Goodness knows how many times you've missed your favorite of part of the song because of some loud noise or distraction. Thankfully, the invention of noise canceling headphones has come to our aid.
Recently released by Sennheiser is a brand new line of noise canceling headphones called the PXC 450s. Said to provide a 'cloak of silence', this high tech gadget will block out 90% of all that annoying noise around you, allowing you fully concentrate on whatever you may be listening to. The PXC 450s will run off of AAA batteries.
A neat little feature that is included is a TalkThrough button. Basically, you push the button so that you can hear what is being said, speak you mind, press the button and return to your music. In fact, it's just a fancy way of saying a pause button isn't it?
There new pair of head phones will set you back a very costly £300, but they fold up to fit comfortably in your backpack.
via T3