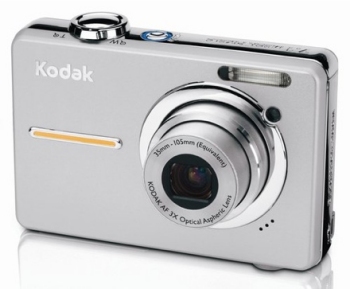 Kodak's new EasyShare C613 and C763 digital cameras won't hurt you too much in your wallet, purse or murse, whatever object you happen to call your own.
Priced at $120 and $180 respectively, the two models have nice and big LCD screens on their backs (2.4-inch and 2.5-inch, again respectively, with a maximum of 640 x 480 video resolution), decent ISO and good resolutions (6.2 Mpixels for the C613 and 7.3 Mpixels for the C763.)
Each has four flash modes (anti red-eye, auto, fill in and no flash), USB 2.0 connections, self timers and good maximum/minimum resolutions (3072×2304 max for the C763, 2848×2134 for the C613.) The C763 can take 15 frames per second and runs off of a Lithium Ion batter while the C613 doubles it and requires two AAs. Unfortunately there isn't any image stabilization but for this price point, slim and trim dimensions and weighing under 140 grams you won't go wrong with using either one as an everyday camera.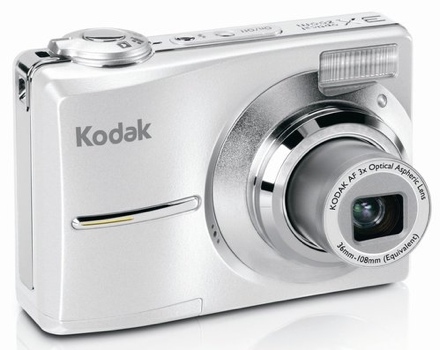 C613, camera, digital camera, EasyShare, Kodak