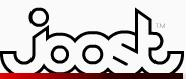 It was recently announced that the global video carrier JumpTV Inc. well be bringing international television channels to Joost. Recently, Joost has been signing deals with many media publishers. One of the more noteworthy pact is the one with Viacom Inc. which will allow Joost to screen content from big channels such as MTV, Nickelodeon, Paramount and Comedy Central.
What sets this deal apart from the rest is that JumpTV Inc. already has its very own online network for videos. However, they are more focused on local shows from around the world than anything else. The CEO of JumpTV, Kaleil Isaza Tuzman, said that they will continue to show videos on their network, but are using Joost to reach a 'broaderwider audience'. Thanks to this, we can look forward to seeing more and more videos pop up on Joost.
For those of you who aren't too familiar with Joost, it's a software for distributing videos and TV shows in the same P2P way as BearShare or Limewire. Created by the very two who brought you Skype and Kazaa, Joost is still in beta but steadily growing.